The strengthened sanitization in Lamber dishwashers
Since many years we are producing dishwashers that assure a guaranteed sanitization thanks to our rinsing system at constant temperature with Rinse Thermocontrol.
In the current pandemic situation of COVID-19 the sanitization of dishes must ensure further levels of disinfection up to the highest levels as those required in health facilities.

DIN SPEC10534 regulation specifies the hygiene requirements for the design, construction and operation of industrial dishwashers and in particular provides information on:
Their correct functioning.
The cleaning and disinfection of dishes.
The care and maintenance of the machine.
It also specifies the principles for a correct spatial and functional arrangement inside the kitchen and for a correct and hygienic organization of the washing cycle.

All LAMBER models comply with this standard, in particular with regard to rinsing temperatures for the sanitization of the dishes.
The STRENGTHENED SANITIZATION assure the disinfection of the dishes guaranteeing the contact time with the water at the correct temperature during all the time of washing (90"- 55°C) and during all the time of rinsing (15" - 82°C).
It is guaranteed the sanitization and disinfection of the dishes eliminating dirt and microbes present on the dishes.
Moreover, these parameters can be modified according to the local and governmental regulations of the different countries.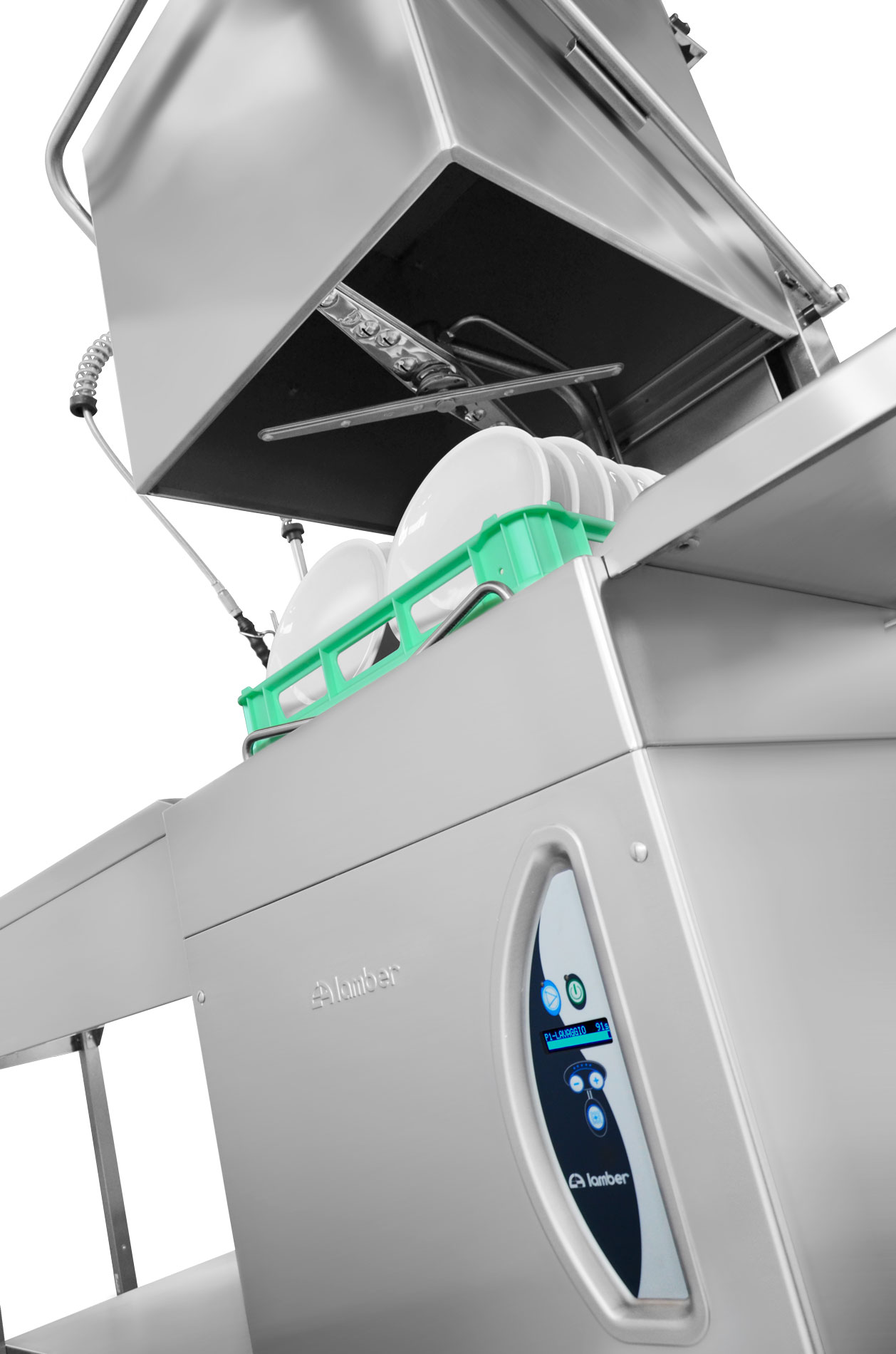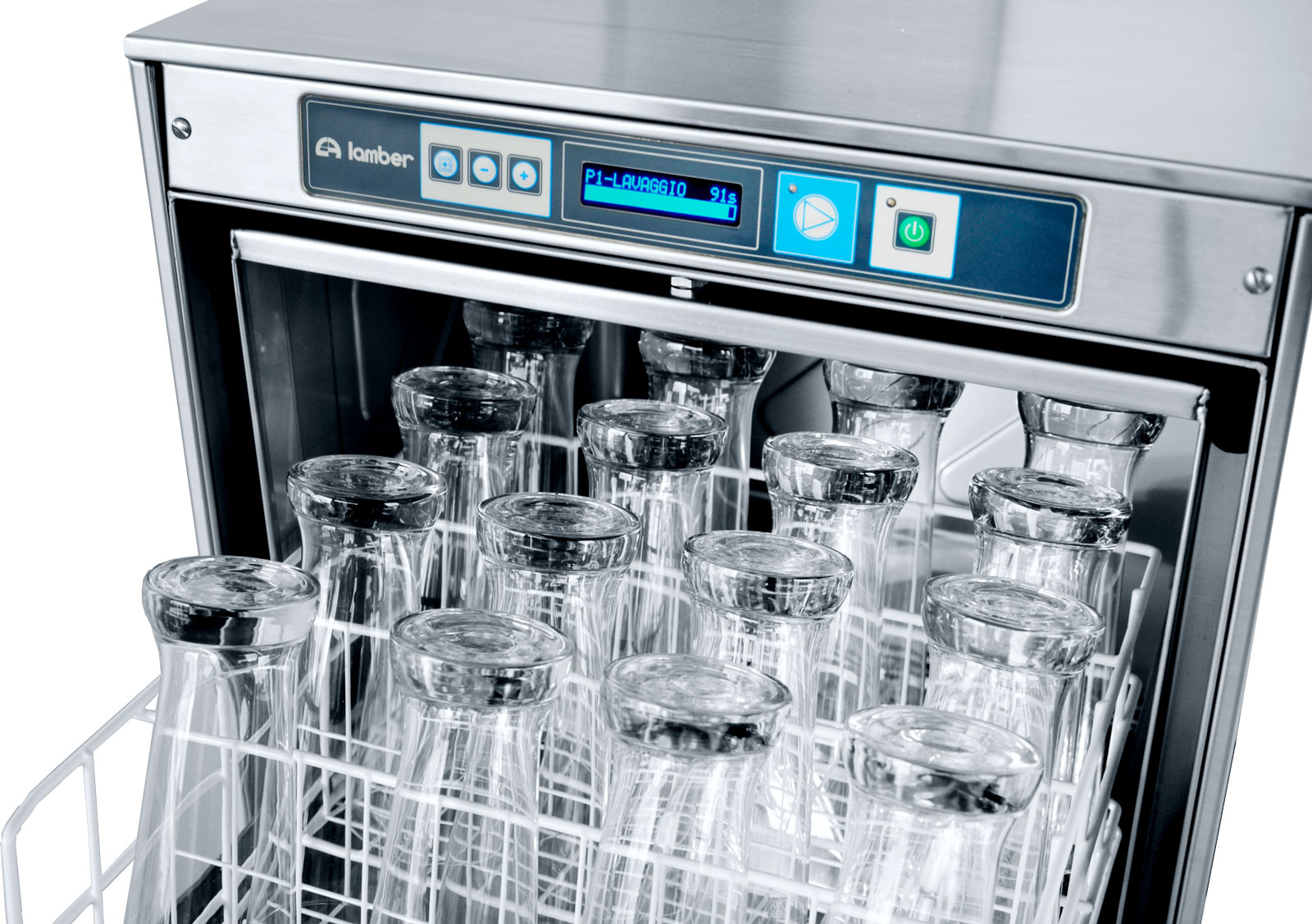 The STRENGTHENED SANITIZATION is available on all Lamber dishwashers of the DY range, with interactive graphic display and complete programming of all washing parameters. The display informs the operator intuitively on the progress of all washing phases and allows the control of temperatures and working times.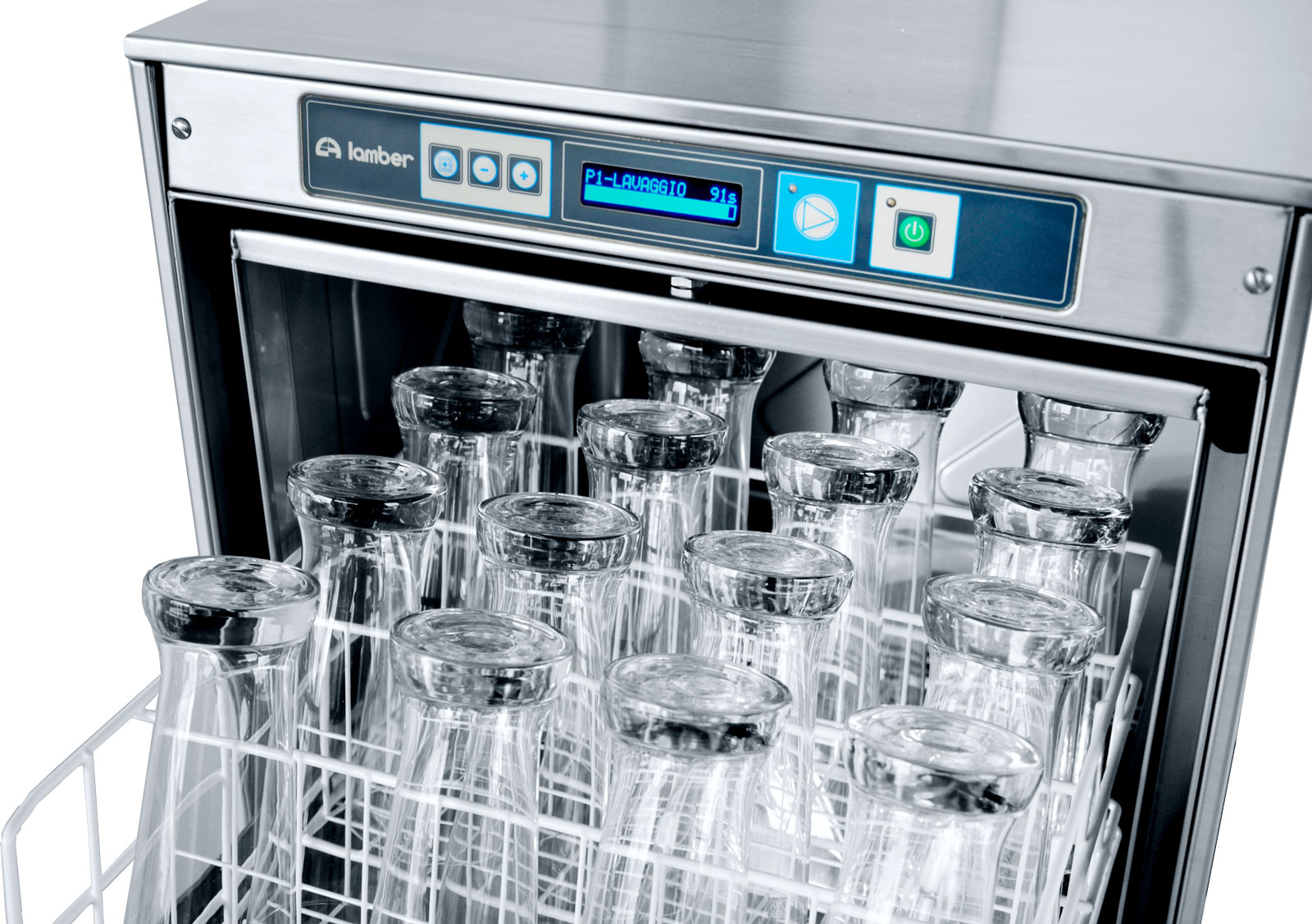 The dishwashers with STRENGTHENED SANITIZATION of the DY range are ideal for clinics, hospitals, nursing homes and laboratories. In addition to the health sector, they are also suitable for washing dishes in hotels, restaurants and bars that want to ensure maximum hygiene to their customers.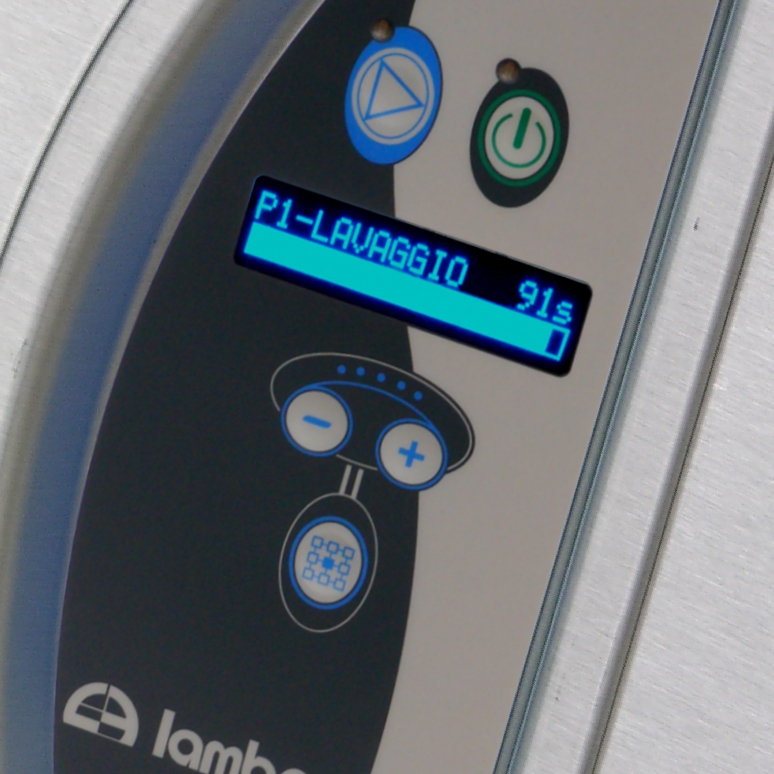 In addition, we remind those who use any type of dishwasher, advice and suggestions that ensure proper disinfection during your work:
1.

Drain the water from your dishwasher after each shift;

2.

Clean the inside of the machine with neutral detergent making sure that there are no traces of dirt in the tank and on the walls of the dishwasher;

3.

Clean tank filters and suction filter;

4.

Disassemble the upper and lower wash and rinse arms, ensuring that the nozzles are not obstructed;

5.

Periodically check the levels of detergent and rinse aid in the tanks that feed the machine;

6.

Follow all other recommendations written in the instruction manual supplied to your dishwasher.